Dove Cameron in an iconic image representing her being both an actress and a singer. From her Instagram.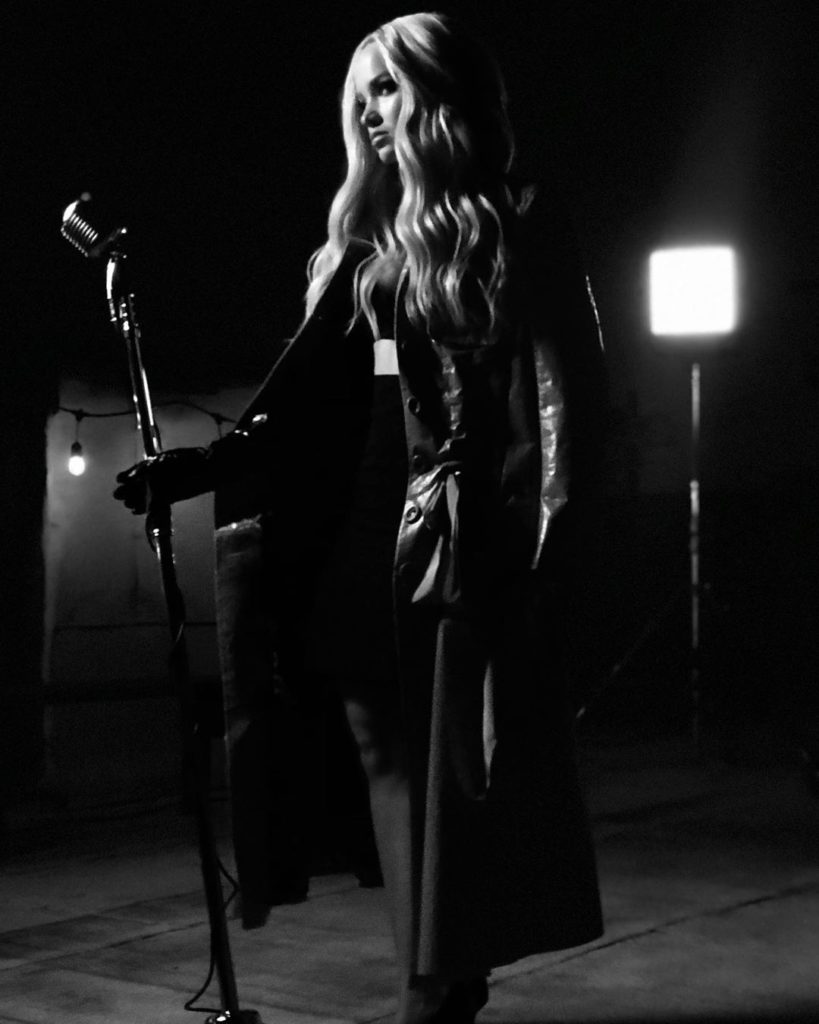 Dove(s). Iconic.
From her own Instagram.
Dove Cameron floored by the amount of interest in the Property of Dove Cameron products. Sale extended.
Become Property of Dove Cameron. Shop till Sunday.
Every photo shoot with Dove Cameron that comes out lately is impressive. This one is from Raw (rawpages.com). See that site for a nice interview and the original sized photos (Tumblr resizes). Photos by 
That photo with the red top and jeans: those are her own clothes.
The single is called "Talks About," […]. It's a love song in the lyrics only.
Just a t-shirt and coconut oil, like really I look like an urchin coming out of a drain or something.
I have to wait until the autumn before I can see Descendants 2… I have the soundtrack already, it's really great!